I received a payment notification. What does it mean?
You have activated the automatic renewal of your subscription. You choose the type of subscription and agree to our auto-renewal terms when you first pay for your Premium/Premium PLUS or VIP status. Furthermore, you are automatically charged according to your subscription plan, this is so you can save your time by not paying for the subscription every time.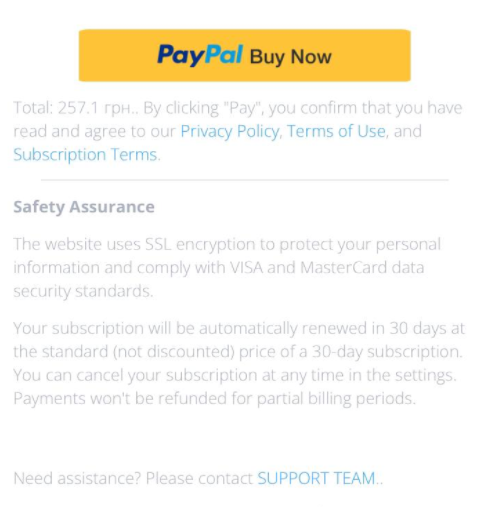 Payment page on mobile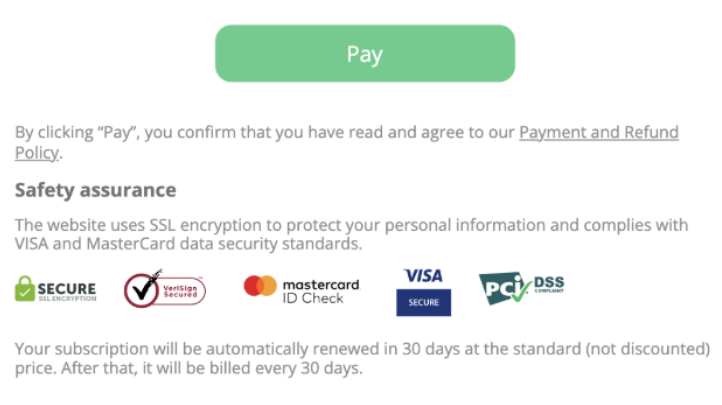 Payment page on pc / mac
How to cancel automatic renewal of my subscription?
From PC version
Go to Settings and select the Subscriptions section. Click on the Cancel subscription button to turn off automatic renewals for your subscription for the next billing period.
From mobile version
In the Settings menu, select the Subscriptions section. Here you will see your active subscriptions and their expiration dates. To cancel automatic renewals of your subscription, press Cancel Auto-Renewal.
Done! After canceling auto-renewal, you will be able to use all of the paid subscription benefits until the end of the paid period.
You can always renew your subscription by clicking on the Premium/Premium PLUS button or the VIP status.
I have no active subscriptions, but money was debited. What can I do to get a refund?
Such cases are considered on an individual basis. Please write to our Support team and we will find out what's happened. The average response time for an application is 15 minutes. Our specialists are interested in helping you deal with this issue and finding the best solution.
You can find out more about subscriptions in the Payment and Refund Policy.